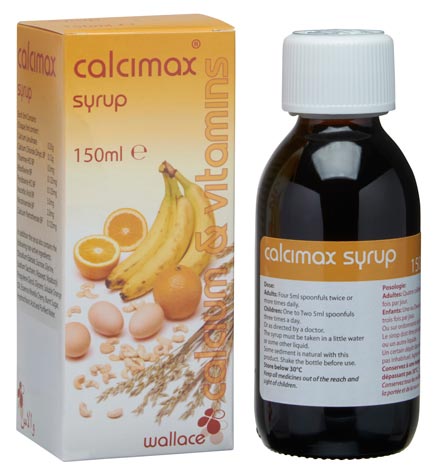 CALCIMAX 600
(Film Coated Tablet)
Composition :
Each Film Coated Tablet contains:
Oyster shell "Natural Calcium Carbonate" 1600 mg
(Equivalent to elemental Calcium 600mg)
Indications :
Dietary Supplement of calcium for bone and teeth mineralization
Dosage :
One tablet daily, or as directed by physician.
Precautions & warnings :
– The intake of calcium may influence the absorption & efficacy of some medicines
– Avoid over dose & prolonged use .
– patient should monitor calcium in urine & blood to avoid hypercalcemia & hypercalciurea .
– To be used under medical supervision.
– Keep out of the reach of children.
Packing :
Carton box of 1,2,3 strips, each strip contains 10 film coated tablets .
Storage :
Store at temperature not exceeding 30·C & in dry place.
Dietary Supplements not diagnose, treat, cure or prevent any disease .
Manufactured by :
AI- debeiky For Pharmaceutical
Industries (AI – Oebeiky Pharma )
For: Golden Queen Company