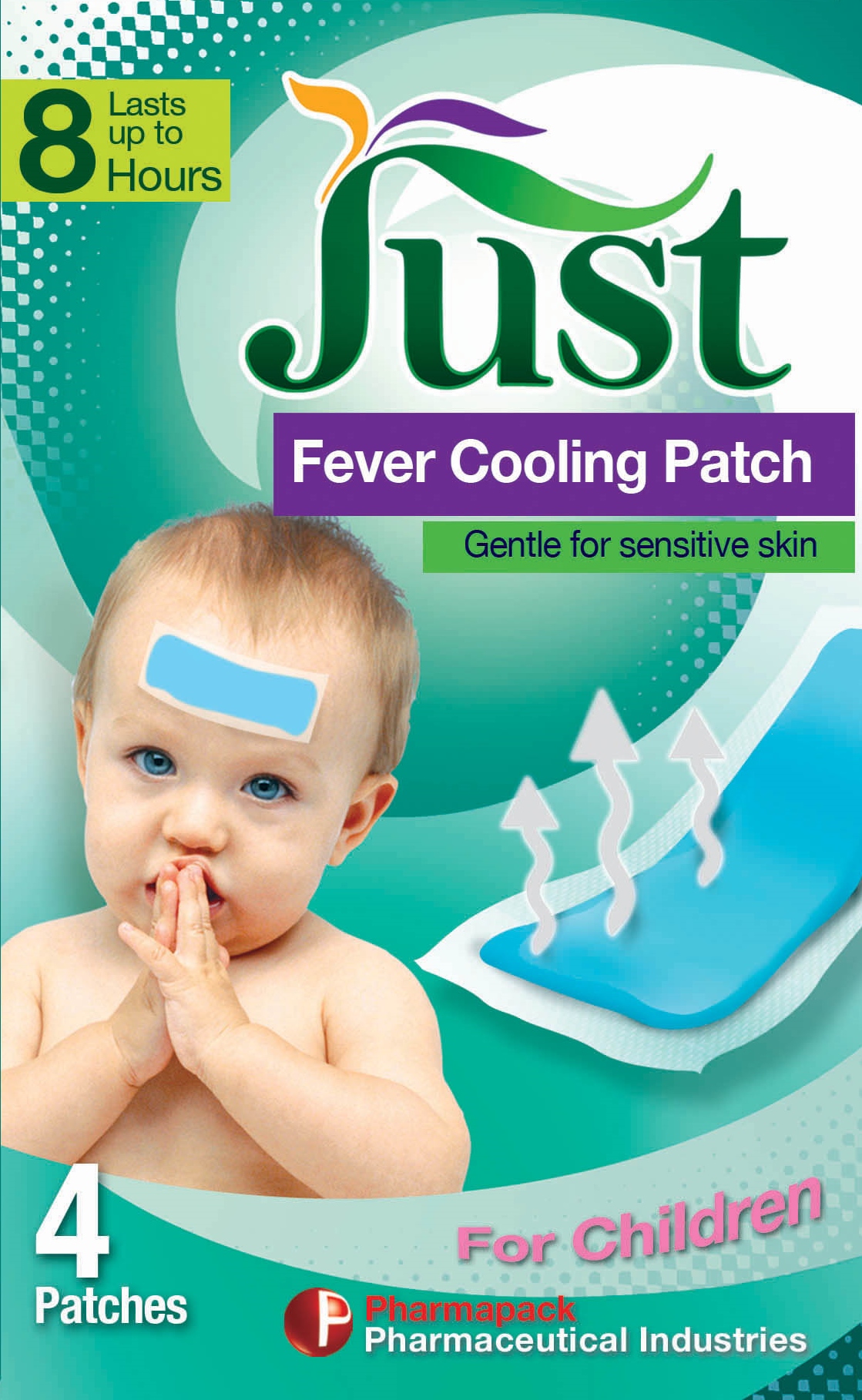 Just fever cooling patch
Composition:
Just cooling patches are macromolecule gel patches that contain menthol & mainly water it is designed for temporary temperature
reduction.For External use only.
Specifications & Benefits:
–  Just cooling patches are ready to use and  needs no refrigeration.
– Just cooling patches work immediately by providing instant soothing and constant cooling relief up to 8 hours .
– Just cooling patches stick gently and tightly to the skin and on removal doesn't leave sticky residue.
Just cooling patches are used for :
– Children suffering from high temperature.
– Adults suffering from severe headaches and migraines.
– Excellent cooling effect in overheated days and nights of the summer.
– Bruises and sprains.
Directions for use:
Remove the patches from the envelope .Peel off the protective transparent film and place the patches on the forehead area to relieve fever or any other part of the body in case of overheating or bruises.
Manufactured by :
japanese technology