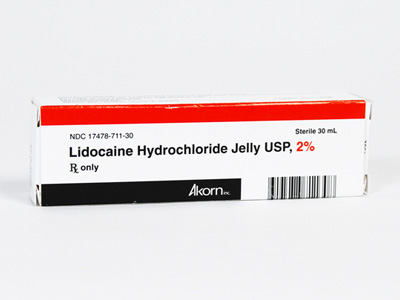 Lidocaine® 2 %
2 gm 100 gm Gel
Lidocaine hydrochloride
Local Anaesthetic
Composition:
Each 100 gm contains:
Lidocaine hydrochloride 2.0 gm equivalent to Lidocaine base 1.62 gm
Properties :
Lidocaine is a safe and effective local anaesthetic for surface use . when applied locally ~ prevents the generation and conduction of nerve impulse , attering the permeability of ions , particularty the sodium influx through the cell membrane
It is usually effective within 5 minutes of application and has a duration of effect of 1-2 hours .
Indications & Usage:
ne can be used topically to give relief from local pain and I or itching due to :
– Mild bums and sun bums
-Inseclbites
– Sore nipples and abrasions
– Pruritus ani and vulvae
– Anal fissures and haerrormoids
– ProcIosropy and sigmoidoscopy
-Stomatitis
– Herpetic lesions
Side effects :
Local adverse reactions are very rare with Lidocaine and include
allergic skin reaclions .
Dosage & Administration: 
Apply to the affected areas as a thin film 1-2 times daily.
Packing:
Pack contains tube of 20 gm
Produced by :
alexandria co. for pharmaceuticals – alexandria – A.R.E