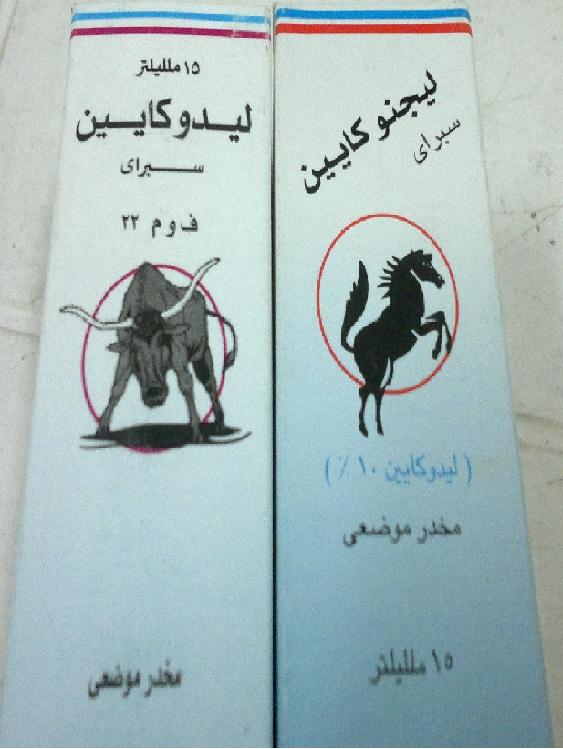 Lignocaine SPRAY
Lidocaine 10% ( 10 mg / dose )
For Surface anaesthesia
Composition:
Lidocaine 10%
Properties:
Lignocaine Spray is intended for mucous membrane and provides a prompt and efficient surface anaesthesia
Indications:
In dental practice: Surface anaesthesia e.g. before injections, dental impressions (especially copperband impression ), X – ray photography, removal of calculus, … ect, In otorhinolaryngology: Surface anaesthesia for e.g. puncture of the maxillary sinus and procedures in the nasal cavity, pharynx and epipharynx paracentesis. In obstetrics: During the final stages of delivery and before episiotomy and perineal suturing as supplementary pain control.
• Contra indications:
Previously known hypersensitivity to local anaesthetic of amide type.
Precautions:
Absorption from wound surfaces and mucous membranes is relatively high, especially in the bronchial tree. To avoid toxic reactions the lowest dosage providing adequate analgesia should be used. If a toxic reaction should occur, treatment is recommended as for injection solutions.
Side effects:
In rare cases local anaesthetic preparations have been associated
with allergic reactions (in the most severe instances anaphylactic shock).
Dosage:
– In dental practice: 1-5 applications on to the mucous membranes. Onset time is 1-2 minutes.
– Puncture of the maxillary sinus: 3 applications. Onset time is at least 2-3 minutes.
– During delivery: up to 20 applications (200 mg Lidocaine).
Recommended maximum dosage:
– In adults: (70 kg body weight) 200 mg = 20 sprays with the metering valve of the spray bottle.
– Debilitated, elderly, and acutely ill patients and children: Should be given reduced doses according to age and physical status.
Package:
55 gm spray and 15 ml.
Manufactured by:
THE ARAB DRUG CO. Cairo – A.R.E.
Product of: Arab Perfumes & Chemicals Co.