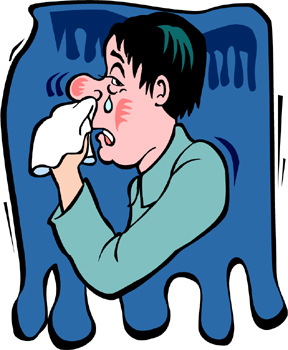 MUCOLAN Mucolytic Syrup
COMPOSITION:
Each 5 ml syrup contains:
Ambroxot HCl 15mg
PROPERTIES:
MUCOLAN syrup <contains ambroxol HCI which is a mucolytic agent. Ambroxol HCI is a ri,etabolile of bromohexine with similar action. It is a systemic mucolytic agent. which changes the structure of bronchial secretions by reduction and fragmentation of the mucopolysaccharide fibers leading to reduced viscosity of mucus and promotion of expectoration with improvement of ventilatory effect. It is well and rapidly absorbed from the gastrointestinal tract thus producing a rapid mucolytic effect. Unlike other mucolytlcs, MUCOLAN has excellent tolerability on gastrointestinal tract and causes no disrul1tibn of gastric mucosa. MUCOLAN enhances the penetration of certain antibiotics into bronchial secretions resulting
in efficient and rapid control of the underlying infection.
INDICATIONS:
Treatment of bronchial secretion disturbances. especially during acute bronchitis and acute episodes of chronic pulmonary diseases.
DOSAGE:
Up to 2 years: y, teaspoonful twice daily.
2-5 years: Y, teaspoonful 3 times daily.
More than 5 years: 1 teaspoonful 2-3 times daily.
Adults and children above12 years: 2 teaspoonful 2-3 times daily.
SIDE EFFECTS:
Mild gastrointestinal disturbances may occur such as nausea. vomiting and gastralgia which disappear after dosage reduction. Cutaneous reactions such as erythema, rash, pruritus, urticaria and rare anaphylactoid manifestations associated with shock and edema which require drug withdrawal. Rare cases of headache and vertigo were reported.
CONTRAINDICATIONS:
– Hypersensitivity to ambroxol HCI. Pregnancy and lactation.
– Not to be prescribed for diabetic patients
PRECAUTIONS:
Concomitant administration of a mucolytic with an antitussive and/or atropine-like substances is not recommended.
PACKING:
A bottle containing 60.100 or 120 ml.
STORAGE:
Keep at a temperature (15-30°C).
Keep out of reach of children.
PROOUCEO BY :
PHARAONIA PHARMACEUTICALS
New Borg EIArab city-3rd industrial Zone- Block NO.16 – Alexandria – Egypt.