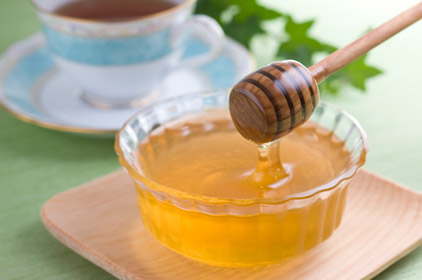 Oxelacure
Syrup
Composition:
Each 5 ml contains:
Active ingredients: Oxeladine citrate 10 mg.
Inactive ingredients : Methyl parahydroxy benzoate, propyl parahydroxy benzoate, Sun set yellow, erythrosine, cocoa flavour. sucrose, purified water.
Pharmaceutical Form:
Oral syrup.
Pharmacodynamics:
Antitussive (R:respiratory system). Central antitussive but not opioid (doesn't cause respi- ratory depression nor decrease GIT motility) non antihistamine (non sedating).
Pharmacokinetics:
There is a few data on the phannacokinetics of Oxelacure.
Indication:
Symptomatic treatment of unproductive cough bothersome.
Dosage:
• Oxelacure used for adult and children above 30 month (2.5 years) and their weight more than 15 kg.
• Symptomatic treatment should be short (several days) and limited to times when the cough occurs.
• Children 15 to 20 kg (30 months to 6 years) : 2.5 ml. per dose, repeated after 4hours if necessary without exceeding 3 or 4 times dally depending on weight.
• Children 20 to 30 kg (or 6 years to 10 years) : 5 ml. per dose, repeated after 4 hours if necessary without exceeding 2 to 3 times daily depending on weight.
• Children 30 to 50 kg (10 to 15 years) : 5 ml. per dose, repeated after 4 hours if neces- sary without exceeding 3 to 5 times daily depending on weight.
* Adults: 5 ml. per dose, to renew after 4 hours if necessary without exceeding 5 times daily.
Overdose:
If making massive, it is advisable to hospitalize the subject and closely monitor his respira- tory function and cardiovascular.
There is no known antidote.
Contraindications : ى
_ This medicament is not recommended in case of allergy to any component of the drug and sunset yellow.
_ This medicine should not be administered to children less than 30 months as there is on clinical data supporting the efficacy and safety in this age group
Adverse reaction:
Hypersensitivity reaction have been reported (urticatia,  rash , angioedema).
Warnings:
–  The productive cough which is a fundamental element of the defense, bronchopulmonairy should be observed.
–  It is illogical to associate a mucolytic expectorant or other cough suppressant with Oxelacure.
–  Before prescribing treatment cough, it should investigate the causes of cough that require specific treatment.
–  If the cough is resistant to a cough suppressant administered to a usual dose, you should not R,roceed to higher doses without revising your doctor or pharmacist.
Precautions:
– In cases of diabetes or low-carb diet, patients must take in their consideration that Oxelacure syrup contains sucrose.
–  Oxelacure syrup contains sucrose, if you have an intolerance to some sugars, ask your physician before use.
–  Oxeiacure syrup contains sucrose, so it may be harmful to the teeth.
Pregnancy and lactation:
Pregnancy
– There is not relevant study of teratogenicity in animals .
–  Clinically, no malformation or fetotoxic effect has occurred date. However, the monitoring of pregnancies exposed to oxeladine citrate is insufficient to exclude any risk.
– Accordingly, as a precaution, it is preferable not to use this medication during pregnancy.
Breastfeeding :
– In the absence of the transition in breast milk, it is preferable not to use this drug in nursing women.
Storage:
Store at temperature not exceeding 300 C.
Package:
Carton box containing 135 ml. amber glass bottle (type 1lI) containing 125 ml. solution with aluminium closure printed with ADCO and insert leaflet.
Shelf life:
Do not use later than expiry date printed on the box.
Manufactured by :
The Arab Drug Company For Pharmaceuticals and Chemical
Industries (ADCO), Cairo, A.R E