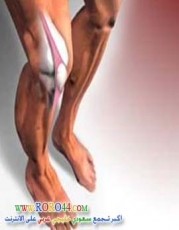 RUBALGINE Cream
Topical Antirheumatic – Analgesic
Composition:
Each I 00 gm . contains :
Methyl Salicylate                                    15.0    gm
Camphor                                                     1.0      gm
Turpentine oil                                           1.0      gm
Oleoresin of capsicum                           0.5     gm
Menthol                                                       1.0      gm
Peppermint oil                                         2.0      gm
Properties :
RUBALGINE Cream contains several active ingredients which act together to produce rubefacient and analgesic actions that relieve pain of musculo – skeletal origin and induce sensation of warmth and comfort. RUBALGrNE Cream bas the advantages of being readily absorbed from the skin, rapidly acting non-staining to skin or clothes .
Indications:
Pain of rnusculo-skeletal origin due to rheumatism, arthritis, myalgia, lumbago, sciatica. sprains. strains. etc
Side effects :
Uncommon, and occasionally occur in the form of skin irritation or
hypersensitivity reactions.
Contraindications :
– Hypersensitivity to salicylates or to any of the components .
– The preparation is contraindicated in young children.
Precautions:
– Avoid application On raw or abraded skin, mucous membranes, eyes or on large areas of intact skin.
– Vigorous rubbing is to be avoided on application of RUBALGINE .
– Hands should be thoroughly washed after application.
Pregnancy :
The safety of RUBALGrNE has not been evaluated in pregnant women.
Breast – Feeding:
To be used with caution in nursing mothers .
Dosage and mode of applications:
A small quantity of the cream is spread over the site of pain using gentle
massage once or more daily.
Packing:
Compressible tubes of 20 gm
Storage:
Keep in a cool place below 25 C .
Produced by :
KAH.RA PHARM. & CHEM. 'NO. CO.
Cairo – Egypt