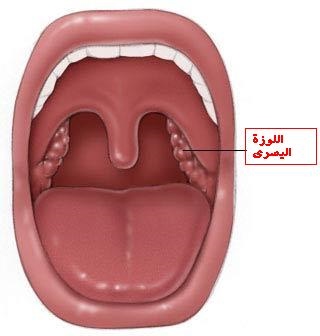 Pencitard


Benzathine  Benzylpenicillin


For IM injection only
Composition
Each vial 'ootairw Benzathine Benzylpenidllin 120סס00 re  
Pharmaceutical form     ..     .
Powder to be suspended in a sterile water for injection  (for IM injection onLy).
Indications & usage
Benzathine Benzylpenicillin is indicated in. t~e. treatmet moderately severe infections due to pemcrllm-G senstttv microorganisms that are susceptible to the low and vel prolonged serum levels common to t~is ~rticular dosage for."
Therapy should be guided by bacteriological studies (tncludin sensitivity tests) and by clinical response.  Benzathine Benzylpenicillin is indicated ir……the treatment the following infections in adults and pediatric patients:
Mild to moderate infections of the upper-respiratory trac scarlet fever. erysipelas, and skin and soft tissue tnrecttor due to susceptible streptococci.  Venereal infections- syphilis, yaws, bejel, and pinta.  Medical conditions in which penicillin – G Benzathhi Benzylpenicillin therapy is indicated as
Rheumatic fever and/or chorea-prophytaxis with pemclUl1'\1 Benzathine Benzylpenicillin has proven effective in preventir recurrence of these conditions. – It has also been used as follow up prophylactic therapy fj
rheumatic heart disease and acute glomerulonephritis.
Dosage and administration
Due to the viscous nature of this medication, a 23 gauge or la bore needle should be used to withdraw medication from tt vial and for patient administration. A smaller bore needle, SO( as a 24 or 25 gauge, is not recommended. Streptococcal (Group A) Upper-resp;,atory Infections
(for example, phoryng;Us) Adults – a single injection of 120סס00 units; older pediat~ patients – a single injection of 9(X)()()() units; infants and pediatr
patients under 60 lbs, – 30סס00 to 60סס00 units. Syphilis Primary, secondary, and Latent – 240סס00 units (1 dose). La1 (tertiary and neurosyphilis) – 2400000 units-at 7-day intery, for three doses. Congenital – under 2 years of age: 50000 units/kg/body weight ages 2 to 12 Years: adjust dosage based on adult dosage ~l, Yaws, Bejel, and Pinta – 120סס00 units (1 injection). Prophylaxis – for rheumatic fever and gtornerutcnepnritf Following an acute attack, penicillin G benzathine (parentera may be given in doses of 120סס00 units once a month or 6000C units every 2 weeks Administer by DEEP INTRAMUSCULAR INJECTION in the uppe outer quadrant of the buttock. In neonates, infants and sma children, the midlateral aspect of the thigh may be preferable When doses are repeated, vary the Injection site.
Contra-indication
A previous hypersensitivity reaction to any of the peniciLlins a contraindication. Do not inject into or near an artery or nerv~
Side Effects
– As with other penicillins, hypersensitivity reactions are likel to occur, particularly in individuals who have previousl demonstrated hypersensitivity to peniciLLins or in those with history of allergy, asthma, hay fever, orurticaria.
– As with other treatments for syjililis, the jarisch-herxheime reaction has been reported.
– The following have been reported with parentral Penicitlin-C General:
Hypersensitivity reactions including the following: skin eruptiore
urticaria, fever, edema, arthralgia and anaphylaxis inctudin shock and death.
whenever such reactions occur, Penicillin-G should b discontinued and antihistamines and, if necessary, systemi corticosteroids should be administered. Serious anaphylactic reactions require immediate emergenc
treatment with epinephrine, oxygen, intravenous steroids, an airway management, including intubation, should also b administered when indicated.
– Attention should be taken to over growth of resistant microorganisms or fungi during long term antibiotic therapy suitable measures should be taken if superinfections occur.
Drug Interactions
Tetracycline, a bacteriostatic antibiotic, may antagonize the bactericidal effect of penicillin, and concurrent use of these drugs should be avoided. Concurrent administration of penicillin and probenecid increases and prolongs serum penicillin levels by decreasing the apparent volume of distribution and slowing the rate of excretion by competitively inhibiting renal tubular secretion of penicHlin.
Pregnancy 8: Lactation
Pregnancy Category B:  Reproduction studies performed in the mouse, rat, and rabbit have revealed no evidence of impaired fertilfty or harm to the  fetus due to penicillin-G. Human experience with the penicillins during pregnancy has not shownanypositfve—ev.oenceo~ effects on the fetus. There are however, no adequate and well- controlled studies in pregnant women showing conclusively that harmful effects of these drugs on the fetus can be excluded. Because animal reproduction studies are not always predictive of human response, this drug should be used during pregnancy only if clearly needed.
Nursing Mothers:
Soluble penicillin-G is excreted in breast milk. Caution should be exercised when penicillin G benzathine is administered to a     nursing woman.     .
Precautions 8: Warnings
– Penicillin should be used with caution in individuals with mstodes of significant allergies and/or asthma.
– Care should be taken to avoid intravenous or intra -ertertat administration or injection into or near major peripheral nerves or blood vessetes, since such injection may produce neurovascular damage.
– Serious and occasionally fatal hypersensitivity (anaphylactic) reactions havebeen reported in patients on penicillin therapy. These reactions are more likely to occur in individuals with a history of penicillin hYP"f'OllSitivity and/or a history of sensitivity to multiple altergens. There have been reports of individuals with a history of penidUin hyper.ensitivity who have experienced
severe reactions when treated with cephalosporins. Before \initiating.Jherapy with Benzathine Benzylpenicillin, careful Inquiry should be made concermng' previous hypersensitivity reactions to penicHlins, cephalosporins and other allergens. If an allergic reaction occurs, Benzathine Benzylpenicillin should
be discontinued and appropriate therapy instituted. Serious anaphylactiC reactions require immediate emergency treatment with epinephrine, oxygen, intravenous steroids and airway management, including intubation, should also be administered as indicated. Pseudomembranous colitis has been reported with nearly all antibacterial agents, including Penicillin. Therfore, it is important to consider this diagnosis in patients who present with diarrhea subsequent to the administration of any antibacterial agent
Over dosage
Penicillin in over dosage has the potential to cause neuromuscular hyperirritability or convulsive seizures.
Notes for use
– Add the sterile water for injection to the sterile powder inside the vial, shake very well before injection, ADMINISTER BY DEEP IM injection in the upper outer quadrant of the buttock. In neonates, infants and small children, the midlateral aspect of the thigh may be preferable. When doses are repeated, vary
the injection site.
– Because of the high concentration of suspended material in this product, the needle may be blocked if the injection is not made at a slow, steady rate.
use only under physician prescription.
Presentation
Box containing one vial of Benzathine BenzylpenidUin 1 200 000 I.U (for IM use only) and inner leaflet.
Storage
– Store at room temperature (below 2S·C), protect from light.
· Keep out of the reach of children.
Ai'~
Manufactured for:
ACDIMA International
By: NCPC North Best Co., Ltd.